This past year has been such a journey, one made all the more sweeter thanks to the generous Miss H. Miss H, as I affectionately came to think of her, who bestowed 100% of her five Sonoma County income property proceeds to ten local charities. These homes can be found in Rohnert Park, surrounding Sonoma State University. I, partnered with Justin Hedemark of Helm Real Estate to determine the condition of each tenant occupied property. In the spirit of giving, the trustees offered each tenant an opportunity to purchase the place they call home.
Our 1st sale went to a tenant who would have never been able to compete in the early 2022 real estate market thanks to low interest rates and bidding wars. Thanks to Meliza Pitkin of Sonoma Marin Realty, these tenants were able to purchase their first home! Such a win win for these first time homeowners and the trust beneficiaries.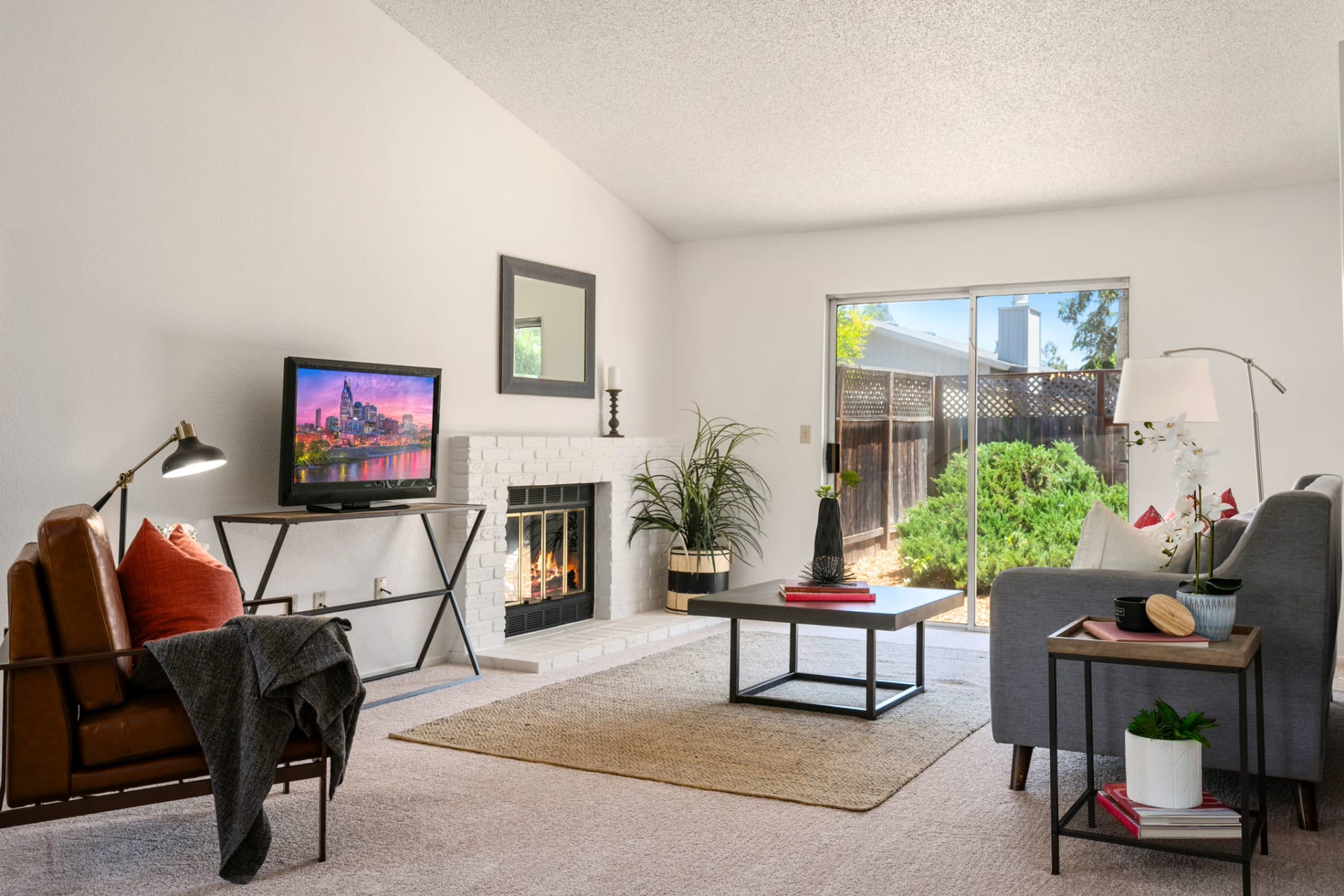 The 2nd property required a little updating as the previous tenants maintained its very original condition. Fresh white paint, new carpet and a fun floor refresh are just what this home needed to shine for a modern buyer! We specialize in, "Design to sell" https://socoproperty.com/before-after-projects where we work directly with the homeowner to hone in on the best improvements that deliver the highest return on investment. This H-Section Rohnert park home would be classified as a LEVEL 2 property warranting minor cosmetic updates, professional cleaning and some staging. Here's the finished product: https://socoproperty.com/properties/4536-heron-court-rohnert-park-ca-94928-322049249. Preparing a home for sale is not the same as preparing a home for rent. Minor updates create a fresh look that appeals to a wider variety of buyers, funding carefully invested in property preparations that will deliver a higher return on investment than rent. A big thank you to Molly Stokeld who represented the buyers.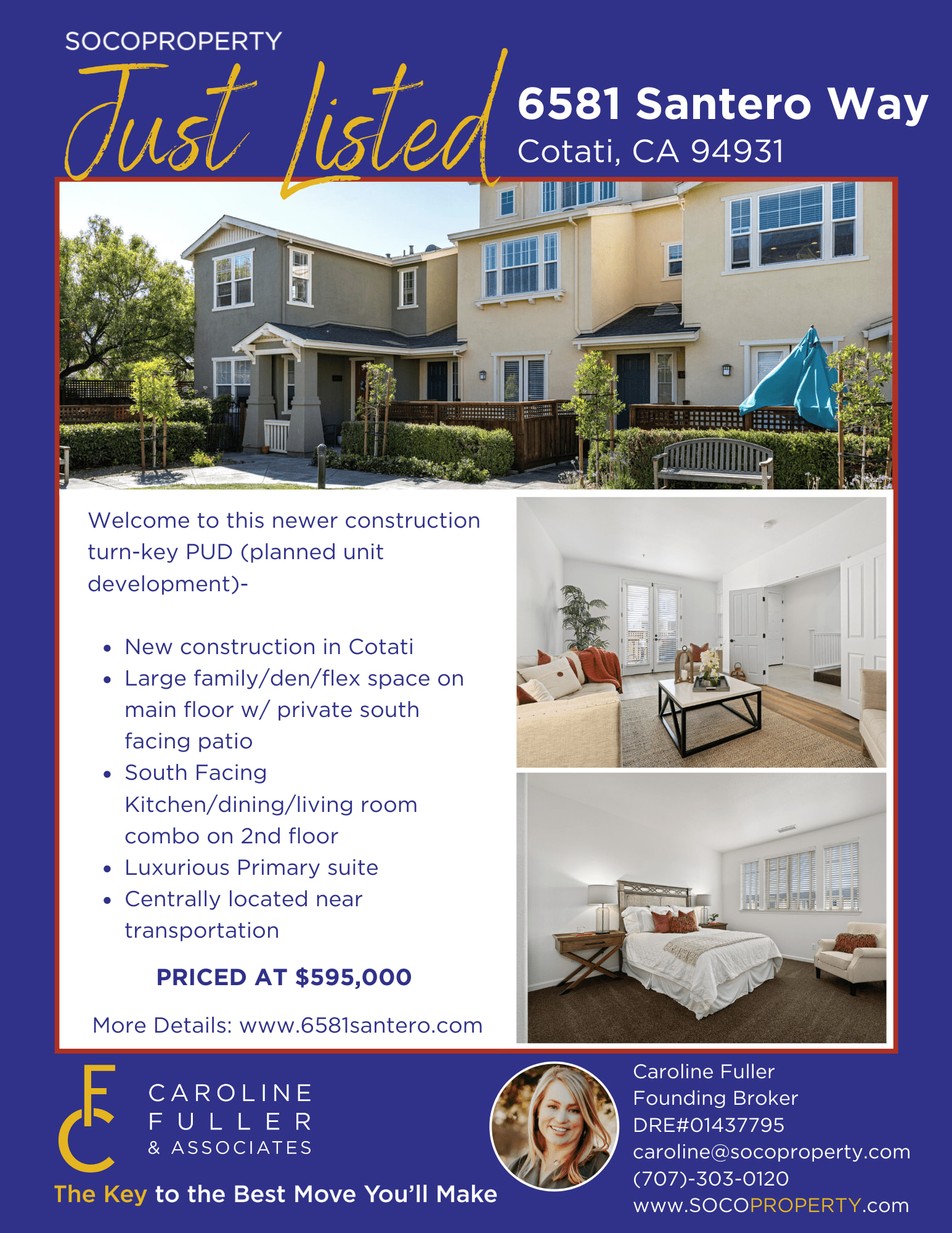 The 3rd property is close to Cotati and a smart train station. https://socoproperty.com/properties/6581-santero-way-cotati-ca-94931-322063503. The was tenant occupied with Sonoma State students who kept their home beautifully. This was a townhome and the newest construction of all of Mrs. "H's" homes. However, it was in need of a deep clean and a paint refresh and grout cleaning to SHINE. This would be classified as a LEVEL 2 property. Since this home was a townhome with shared walls, there was an HOA that maintained the exterior. A special thanks to John Kosta of Coldwell Banker, who brought the qualified buyer. Three SOLD and TWO to go, mid-summer 2022.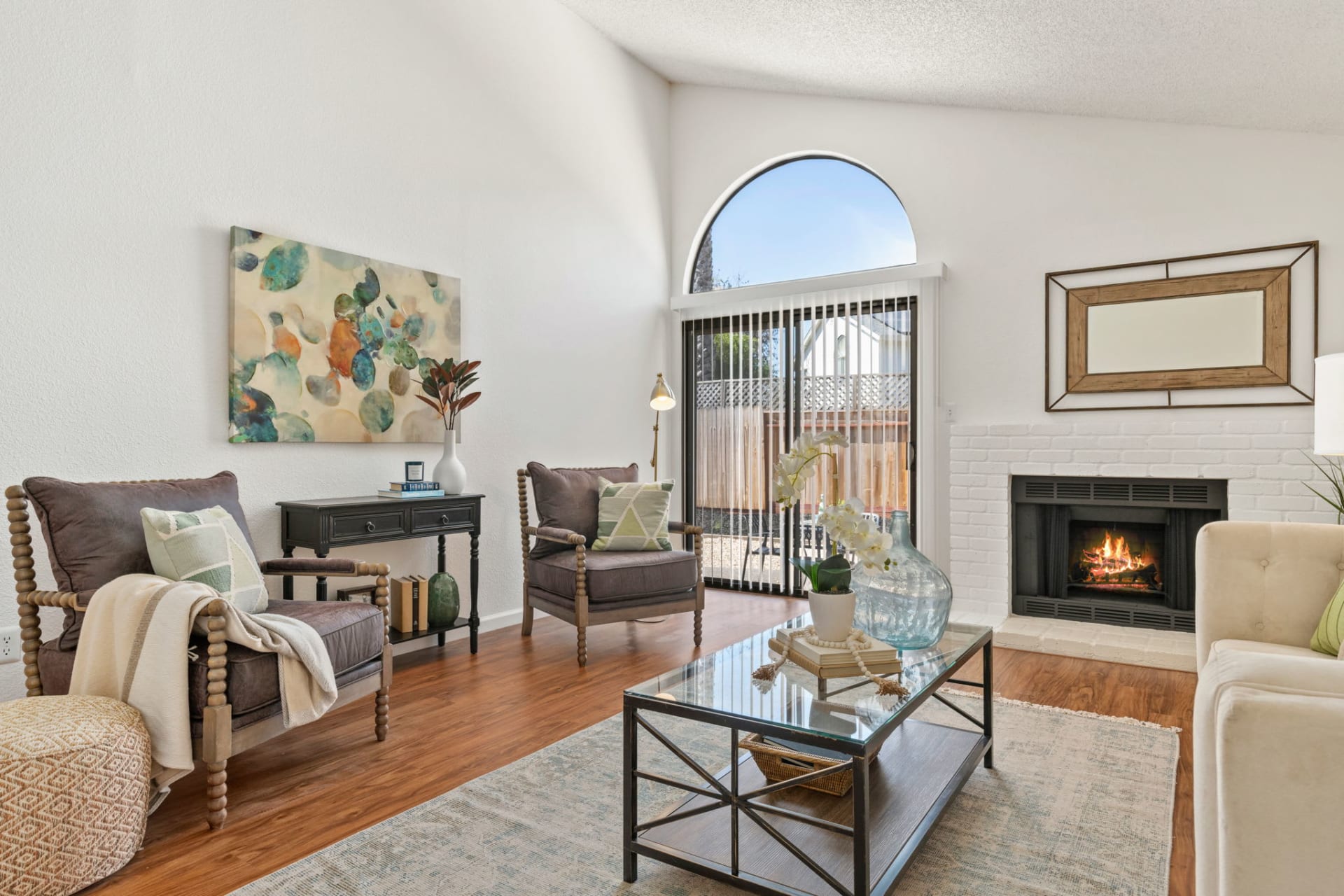 The 4th property of Mrs. "H" was located in "M" section of Rohnerth Park. It was closer to a LEVEL 3 than a LEVEL 2 Design to Sell - SOCO STYLE. We did an interior paint job throughout and updated both bathrooms with new vanities, lighting and plumbing fixtures as well as new flooring in the bathrooms.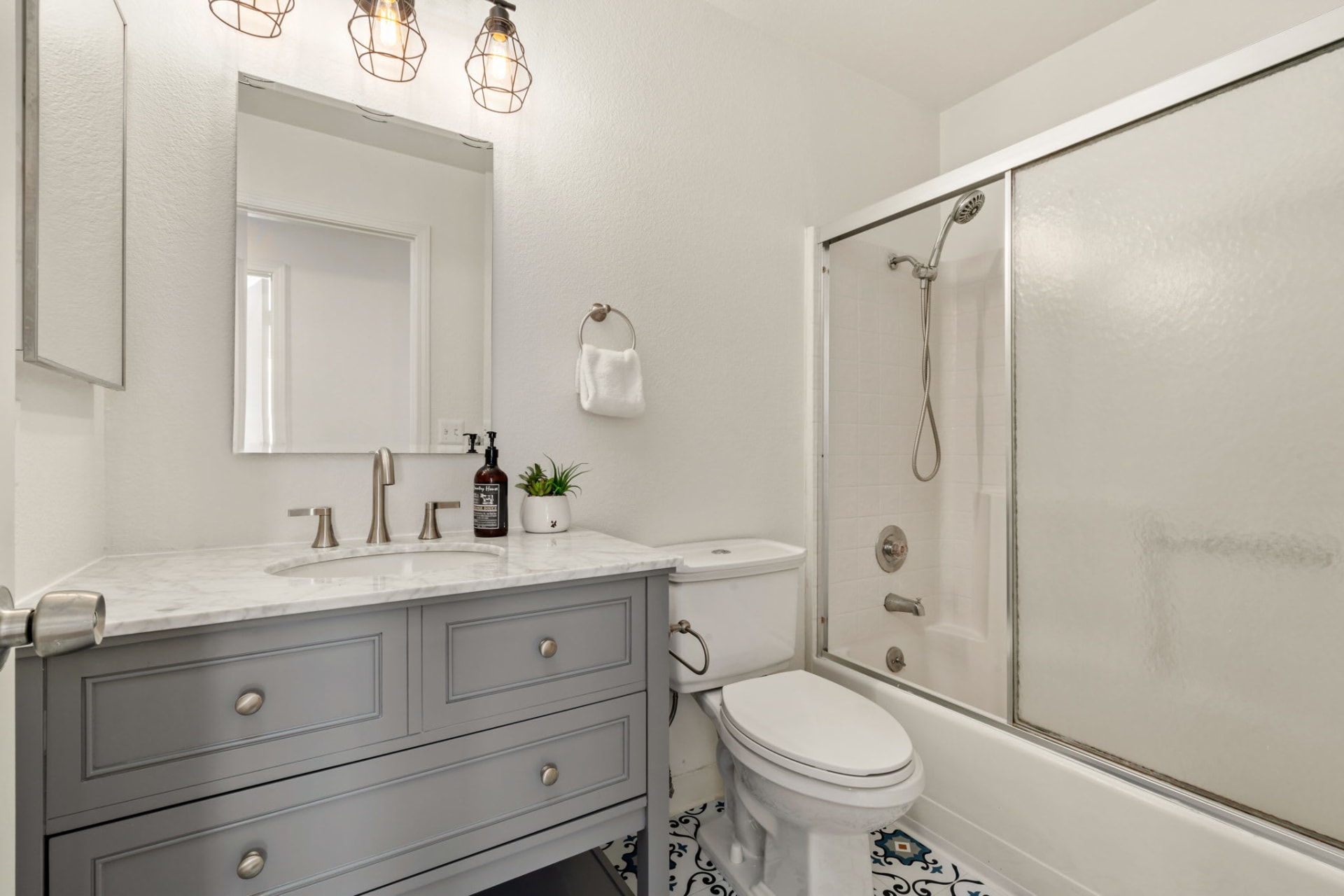 Many older homes have one one sink in the primary bathroom. The hall bath replaced "like for like" with a single vanity. The primary bath below got a 72" vanity that is much appreciated and adds value in today's market.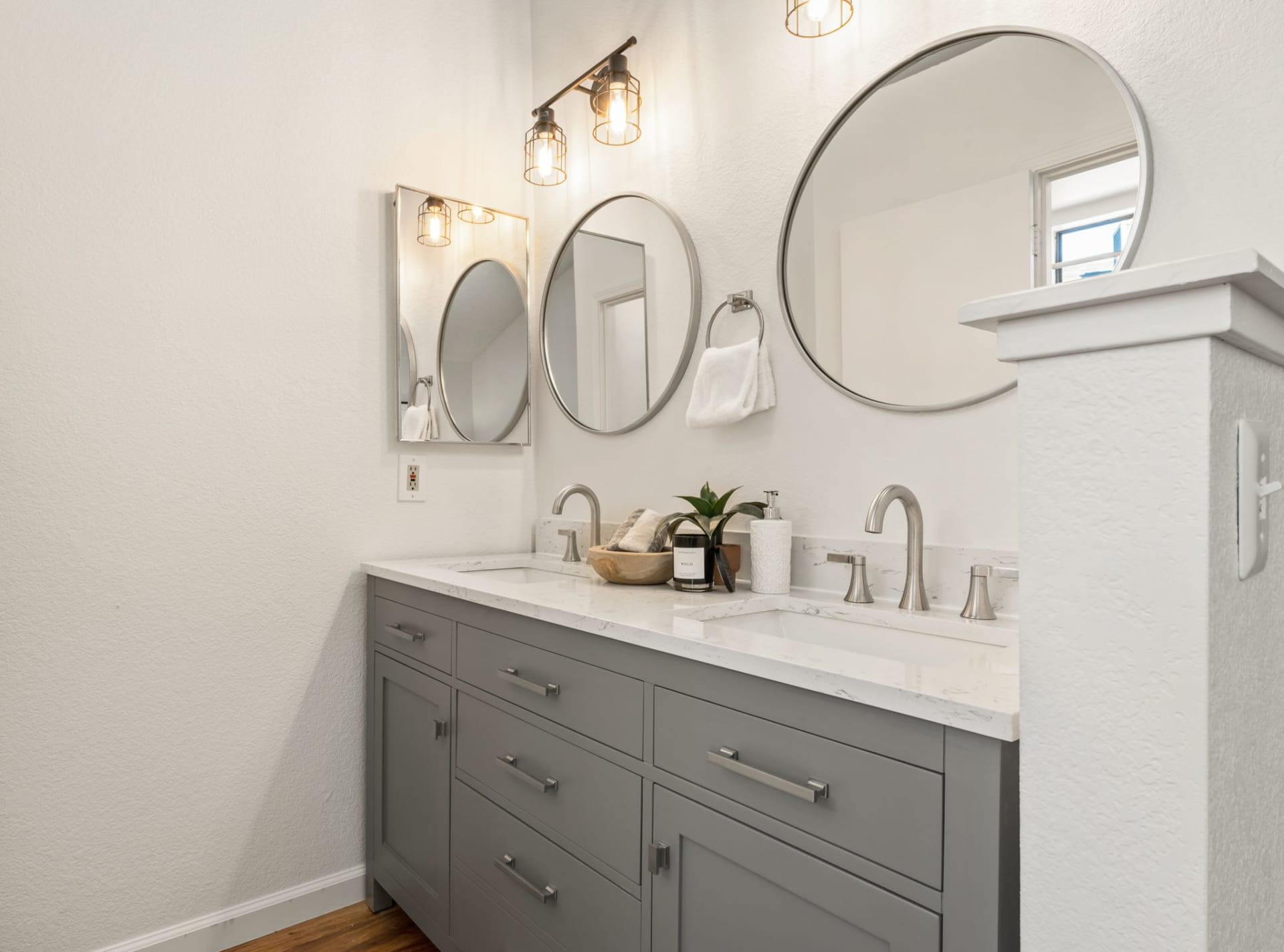 Thank you Teri Kanz of Keller Williams in Petaluma who represented this first time home buyer (who happens to own a FRO YO SHOP in town). Welcome to this coveted Rohnert Park neighborhood.
Last but not least, property #5 located on Gretchen Court in Rohnert Park underwent the most significant improvements and evolved from tired to terrific over the course of two months. https://socoproperty.com/1508-gretchen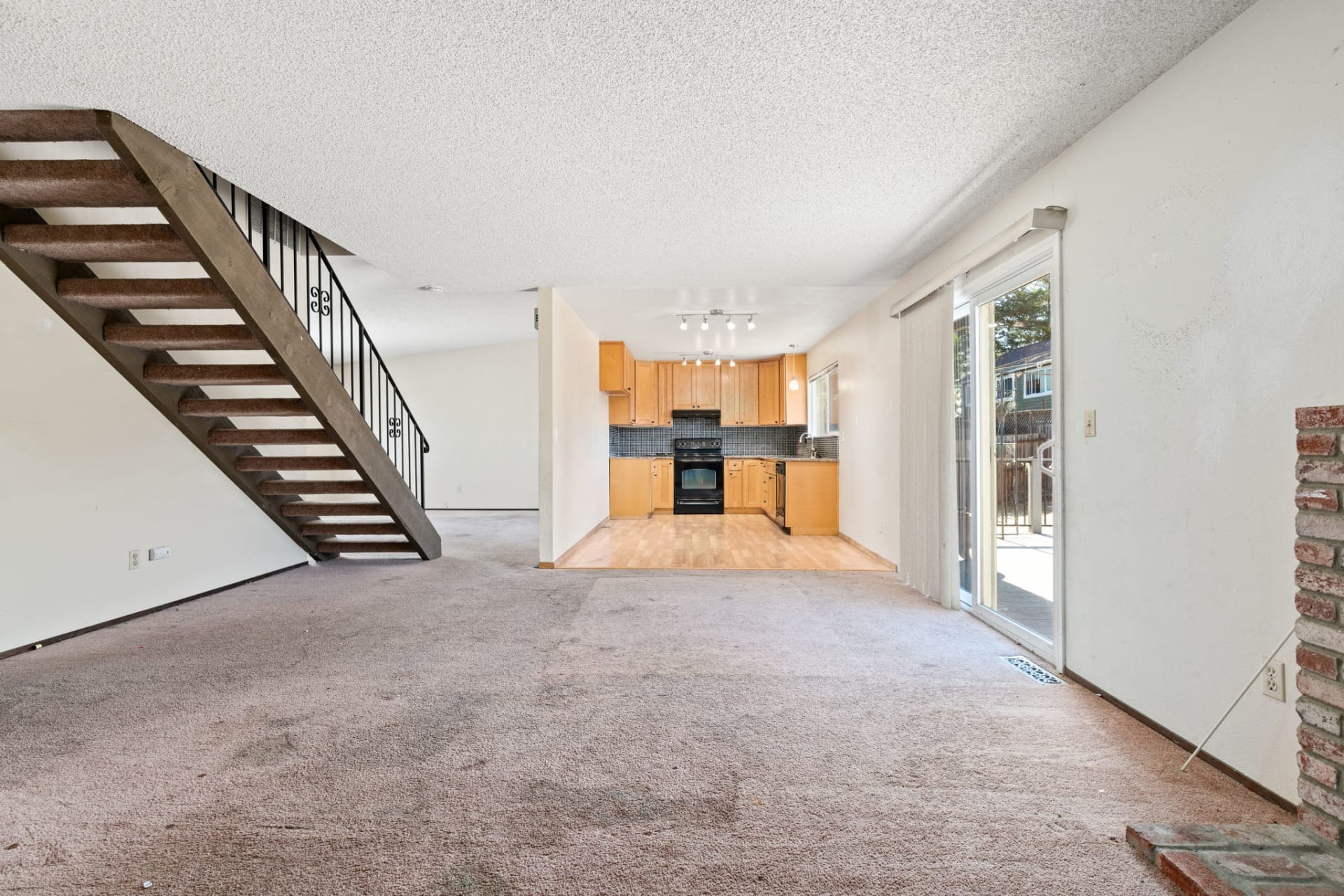 When replace flooring, I DO NOT advise carpet for any traffic areas aside from a bedroom. Consistent flooring throughout a home is what makes it appear larger and flow seamlessly from one space to the next. The "Before" kitchen felt tucked away and tiny with poor lighting and appliances. The countertop was natural stone so the choice to keep that was not only an affordable option but SUSTAINABLE, an important detail this day and age. By removing the corner upper cabinet and installing custom oak shelves, the space opened up and became more dynamic. The custom sage green tile contributed to the natural stone and created a WHOLE new vibe on a BUDGET! An exposed kitchen fan is always an upgrade over a mounted microwave. Voila, the kitchen seems SO much large AND provides as space to display your favorite cups & dishes, plants, cookbooks, etc. The updated lighting throughout the home was in line with our new matte black appliance package. This home was TRANSFORMED:)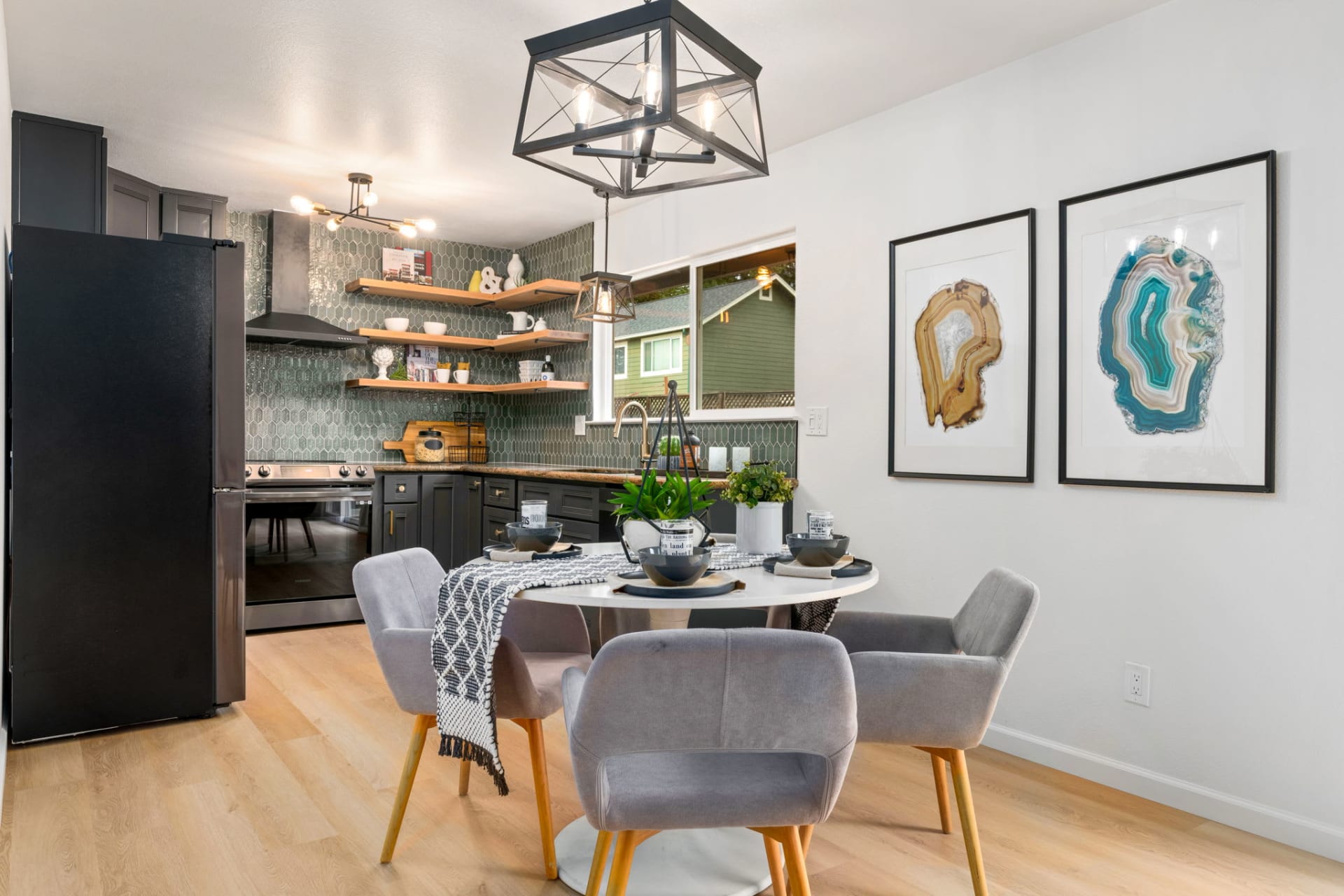 Thank you for the help of Abigail Picache of Vanguard Properties
I was lucky enough to meet these first-time homebuyers and deliver the keys.
Renovating a home is a challenging and ultimately rewarding process that I am passionate about. Improving properties allows us to assess and create a home that caters to the demographic and design elements that SELL vs. a homeowner's personal taste. When it's time for you to sell, we'd be honored to help you achieve top dollar vs. the next homeowners.
Sincere thanks to Mrs. "H" for your generosity. You rented your properties below market for many years in order to provide affordable housing to those that needed it the most. In turn, when it was time for you to sell, you allocated your proceeds to 10 local charities. You are a selfless example of what is good in the world and thank you for carrying me through 2022 with a mindfulness of generosity, your legacy lives on.
Special thanks to:
Check out our before and after projects here https://socoproperty.com/before-after-projects